SPC were instructed to act as Contract Administrators and Principle Designers to deliver an internal refurbishment scheme for a new office user with a reduced and limited budget.
The scheme was delivered on time and under budget and we were still able to deliver all headline requirements despite the financial confines.
Amazing the difference you can achieve even on a limited budget.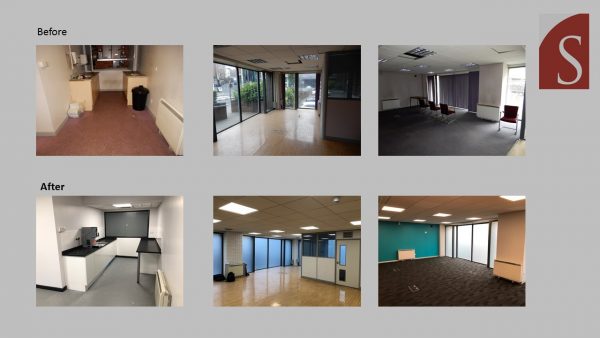 Sunderland Headlight is a small mental health charity based in Sunderland and we are in the process of securing a tenancy. We needed a Schedule of Condition completed and were at a loss as to who to contact.   Simpson Property Consultants were recommended to us.  They understood the fact that we are small charity and the level of support received was very much appreciated. I would like to take this opportunity to thank Simpson Property Consultants for their excellent customer service and for going the extra mile for the charity.  I would highly recommend them to others.
Tricia Doyle: Centre Manager.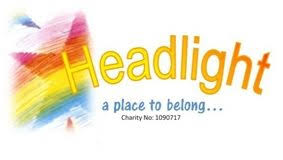 We would like to thank Simpson Property Consultants in particular Marc and Kelly who looked after our recent move to our new unit.  Very professional in their approach and delivery of their service.  The after service has been nothing short of excellent and would have no problem in recommending Simpson Property Consultants.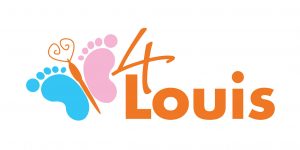 SPC's building surveyors were instructed to undertake a Reinstatement Valuation of a seriously fire damaged property and oversee the works to reinstate the property to its former glory.
We work closely with our clients to ensure we deliver cost efficient, tailored and effective solutions, for all projects we are involved with.
With expertise in the management of both routine and complex refurbishment and new build projects, we are able to provide a full project management and cost control service on behalf of our clients.
Check out the attached brochure showing the extent of the works undertaken and the services we offer to our clients.
SPC Limited – brochure – 4 Albion Place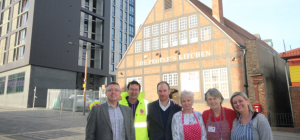 Situated in the West of end of Newcastle, is the 'People's Kitchen'. Established in 1985, Alison Kay inspired an army of volunteers to provide a much need lifeline to the homeless and disadvantaged across the North East. For over 30 years the Peoples Kitchen has been providing 'Friendship and Food', and is now recognised as one of the leading, volunteer lead charitable organisations in the North East, relying completely on the generosity of public donations and contributions from some of the leading North east based companies.
Every day, 120 people pass through its doors and are fed and kept warm by an army of volunteers.
They have been based in their current location – a Grade 2 listed former Church on Bath Lane – since 1997 and through a monumental fundraising mission have raised enough money to undertake some much needed repair works to their vast roof.
Now, through the efforts of Jason Carr of Simpson Property Consultants Limited (SPC Ltd) and the skills of locally-based contractors, the scaffolding has come down to reveal a new roof providing a stunning visual appearance from St James' Boulevard, the gateway to the City from the west, identical to the original dual pitched roof and therefore fully compliant in terms of conservation.
"The increasing water penetration problems we were facing meant that the essential service the Charity provides was increasingly at risk and we therefore decided to seek advice as regard a permanent solution," said Bill Naylor, one of PK's Trustees. "Also, the poor insulation standards of the roof meant that controlling and regulating the internal environment of the building had become increasingly more challenging."
Jason Carr of SPC Ltd commented "Given the building's listed status, liaison with Newcastle City Council's Conservation Officer was essential to agree all aspects of the works and to ensure it was in keeping with the original appearance of the building. The project was made all the more difficult by the necessity to keep the building 100% operational throughout the job"
After a large tender process, Main Contractor, Weatherproofing Advisors Limited, stripped the roof to its rafters before re-roofing could commence and as lengths of the original clay ridge had been lost over the years, a great deal of research was required to source replacement pieces of the same era, profile and material in order to retain the roof's authentic appearance.
Andrew Grieve, Director of Principal Contractor Weatherproofing Advisors commented ''with the age and listed nature of the building, the project offered a number of complexities, which through great teamwork were overcome''. He also added ''It was a wonderful privilege to be involved in a project where the outcome has such an impact. The service 'The people's Kitchen' offers is quite incredible, with the army of volunteers genuinely providing people from within the city a lifeline. It's humbling to really appreciate the difference a warm meal, conversation and genuine compassion can provide someone''.
"Jason Carr, Director at SPC Ltd, said: "I was pleased to be involved in the design, specification and project management of these works for this important local charity which helps amongst others the homeless people of the city. It was important that any repair or replacement work on the structure and roof covering of a building of such importance with such a prominent roof was carried out safely and in sympathy with the original design and appearance in terms of materials and quality of workmanship and this all adds to the authenticity of the completed project."
"Despite a number of unforeseen set-backs encountered along the way, the job came in on budget and we were very impressed with Jason and the team he assembled. We are an entirely voluntarily funded and run Charity doing essential work in the City. Their care of us and their respect for the work that we do was absolutely first-class" said Bill Naylor. "We can't thank them enough".
Sunderland Conservative Party used Simpson's to oversee the schedule of works and reinstatement of our property after a serious fire. They also acted as our link with the Loss adjusters and made the whole business a lot easier than if we had attempted to complete the work ourselves. Their in depth knowledge of the reinstatement issues and legislation requirements were impressive. Marc Simpson who managed the project had regular meetings with ourselves and the contractors and ensured we were informed of all issues at every stage of the reinstatement. Simpson's also ensured the Loss adjuster and Insurance Company fulfilled their obligations to us as policy holders and ensured we received the maximum payout towards the cost of the works.
I would not hesitate using Simpson's again and we will be instructing them in the future regarding carrying out property reinstatement valuations and dilapidation assessments.
Graham Hall
Chairman
Sunderland Conservative Party
Marc is a highly professional, diligent and conscientious surveyor. It is refreshing to work with him. I will not hesitate in recommending him where ever and to whoever I can
SPC have a wealth of experience of management of repair and refurbishment projects within the commercial sector. We have recently completed the Project Management of a large redundant office space within a warehouse facility to facility the relocation of a large family business HQ and director's office suites. Our appointment was form conception through to completion included the following services: – Continue Reading
It's their experience gained through many years of professional consultancy that sets SPC Ltd apart from the rest. Both knowledgeable and practical and always with the best interests of their clients at heart, they deliver an excellent service that I have always been very pleased with.
I cannot recommend Jason Carr and Simpson Property Consultants strongly enough for their sustained work in providing full building surveying services to UK Land Estates. Scope regularly covers dilapidations, defects, minor and more significant works and one-off items. The results are critically important, and output is always detailed and thorough but to the point and commercially minded.